Connect your professional video equipment to any HDMI monitor or consumer television with the Blackmagic Design SDI to HDMI Micro Converter. This miniscule Micro Converter accepts an SD, HD, or 3G-SDI signal and converts it to an HDMI signal while retaining the original image quality and resolution. An SDI loop output sends out a re-clocked SDI signal for connecting to other down-stream equipment. The converter's small size allows it to be placed nearly anywhere, and it can be powered via any standard USB power source, including separately available USB battery packs.
Key Features
SD/HD/3G-SDI Input
HDMI and SDI Loop Outputs
Supports SD and HD Signals
Automatic Input Signal Detection
Blackmagic Design CONVCMIC/SH
I/O
1 x SD/HD/3G-SDI BNC input
1 x SD/HD/3G-SDI BNC loop output
1 x HDMI type A output
1 x USB Micro-B
Format Support
1080p24/25/29.97/30/50/59.94
1080PsF25/29.97/30
1080i50/59.94/60
720p50/59.94/60
NTSC
PAL
SDI Compliance
SMPTE 259M, SMPTE 292M, SMPTE 296M, SMPTE 372M, SMPTE 425M
Color Precision
4:2:2
Color Space
YUV and RGB
OS Support
Mac OS X 10.10, 10.11 or later
Windows 8.1, 10
Power
Power input: 5 VDC via USB Micro-B
Power consumption: 1.6 W
Operational voltage range: 4.4 to 5.25 VDC
Environmental
Operating temperature: 32 to 104°F / 0 to 40°C
Storage temperature: -4 to 140°F / -20 to 60°C
Relative humidity: 0 to 90% non-condensing
Dimensions
3 x 1.8 x 1" / 76 x 46 x 25 mm
Weight
5.3 oz / 150 g
Packaging Info
| | |
| --- | --- |
| Package Weight | 0.35 lb |
| Box Dimensions (LxWxH) | 3.2 x 1.95 x 1.05" |
The world's smallestUSB powered broadcast converters!
Blackmagic Micro Converters are incredibly tiny broadcast quality video converters that let you convert from SDI to HDMI, and from HDMI to SDI. The rugged, miniaturized design of Blackmagic Micro Converters makes them small enough to be used anywhere and conveniently hidden out of sight! You get HDMI and professional 3G-SDI connections for working with all SD and HD formats up to 1080p60, along with power over USB, so they can be powered by big screen televisions or laptop computers without having to plug them into the wall! Blackmagic Micro Converters can be purchased with or without an external AC power supply so you can choose the model that fits your needs!
Miniaturized Design
Professional
broadcast converters
Unlike other small SDI converters, Blackmagic Micro Converters feature the highest quality broadcast technology, miniaturized into a proper metal enclosure so you get a professional design you can trust! You get full size professional 3G-SDI connections, HDMI and more. The converters include two LED status indicators to confirm power and video signal. Blackmagic Micro Converters include a USB connection for power. That means you can power it from from any USB connection on a television or a laptop computer. You can also buy Blackmagic Micro Converters with an AC power supply that includes 4 different AC socket adapters for plugging it into outlets.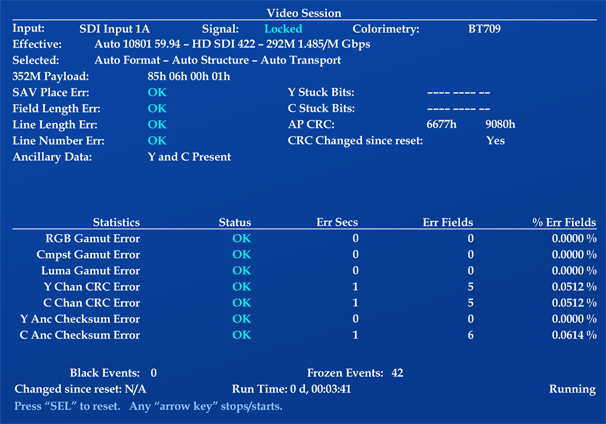 Broadcast Quality
Big converter
quality, miniaturized!
Whether you're working in SD or HD, Micro Converters feature the same broadcast quality 10-bit video processing found in full size converters, so you always get professional industrial strength SDI signals. Blackmagic Micro Converters work with 8 and 10-bit broadcast quality video in all SD and HD formats up to 1080p60. Full support is included for embedded audio and closed captioning. With Blackmagic Micro Converters, you get a truly professional converter that's perfectly suited for high end broadcast applications.
SDI Re-clocking
Perfect for longer
SDI cable lengths
Blackmagic Micro Converters include built in SDI re-clocking on the 3G-SDI input. The SDI re-clocking will regenerate the SDI video input, reduce SDI jitter and improve SDI eye pattern before the signal gets to the converter's processing. This allows longer cable lengths because even degraded SDI signals can still be used. Other small, cheap converters often leave out important features such as this, making them unreliable for broadcast use. Blackmagic Micro Converters don't suffer from these problems because they are a true professional design!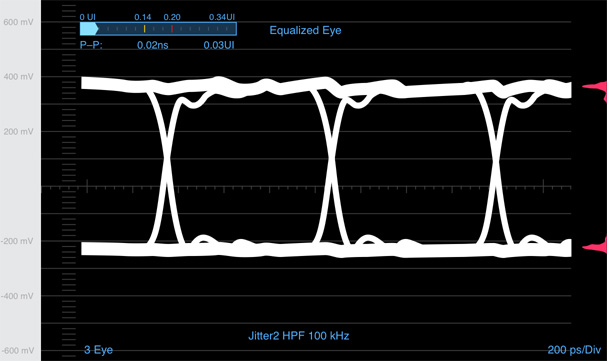 Full Size Connections
Works with the
cables you already have!
Even though they're incredibly small, Blackmagic Micro Converters feature full size 3G‑SDI and HDMI connections! The SDI connections are multi-rate, making them compatible with SD and HD-SDI equipment. For maximum compatibility, micro converters support both level A and level B3G-SDI devices. Micro Converter SDI to HDMI also includes an SDI input loop through connection. Micro Converter HDMI to SDI features two 3G-SDI outputs, so you can connect it to multiple devices such as switchers, routers, monitors and more!
Blackmagic Micro Converter HDMI to SDI
Blackmagic Micro Converter SDI to HDMI
USB or DC Power
Power via USB or
optional power supply!
Blackmagic Micro Converters are powered via the same micro USB connection that's used on smartphones so you can use any USB device or any smartphone charger to power the converters! You can also purchase Micro Converters with an AC power supply that supports 110 to 240V AC and comes with 4 different AC socket adapters so you can plug them into outlets anywhere in the world. That's perfect for when you're doing international work! You can even use smartphone chargers and rechargeable battery packs to power micro converters on set. With so many easy to use power solutions, you'll never be without a power supply again!